As a parent, you want to ensure that your child's clothing stays in good condition, looks great, and is easily accessible. One way to achieve this is by choosing the right children clothes hangers. It may seem like a small detail, but the right hanger can make a significant difference in how your child's clothes are organized and cared for. In this article, we will discuss the importance of choosing the right
children clothes hangers
and provide tips for parents.
Protects Clothing: The right hanger will protect your child's clothing from damage, wrinkles, and creases. Choosing a hanger that is the right size and shape for your child's clothing will ensure that it hangs properly and does not become stretched or distorted.
Organizes Closet: Properly organizing your child's closet with the right hangers can save time and energy. It can also make getting dressed in the morning easier and more efficient.
Teaches Responsibility: By encouraging your child to hang up their own clothes, you are teaching them responsibility and the importance of taking care of their belongings. Choosing a hanger that is easy for your child to use will make this task more enjoyable and less of a chore.
Saves Space: Choosing the right hanger can also save space in your child's closet. Non-slip hangers, slimline hangers, and hangers with hooks or multiple levels can all maximize the use of closet space.
Enhances Aesthetics: The right hanger can also enhance the aesthetics of your child's closet. Choose hangers in fun colors or with playful designs to make the closet more enjoyable for your child.
In conclusion, choosing the right children clothes hangers is an important aspect of organizing your child's closet. By protecting clothing, organizing the closet, teaching responsibility, saving space, and enhancing aesthetics, the right hanger can make a significant difference. As a parent, take the time to select the right hangers for your child's needs, and you will reap the benefits for years to come.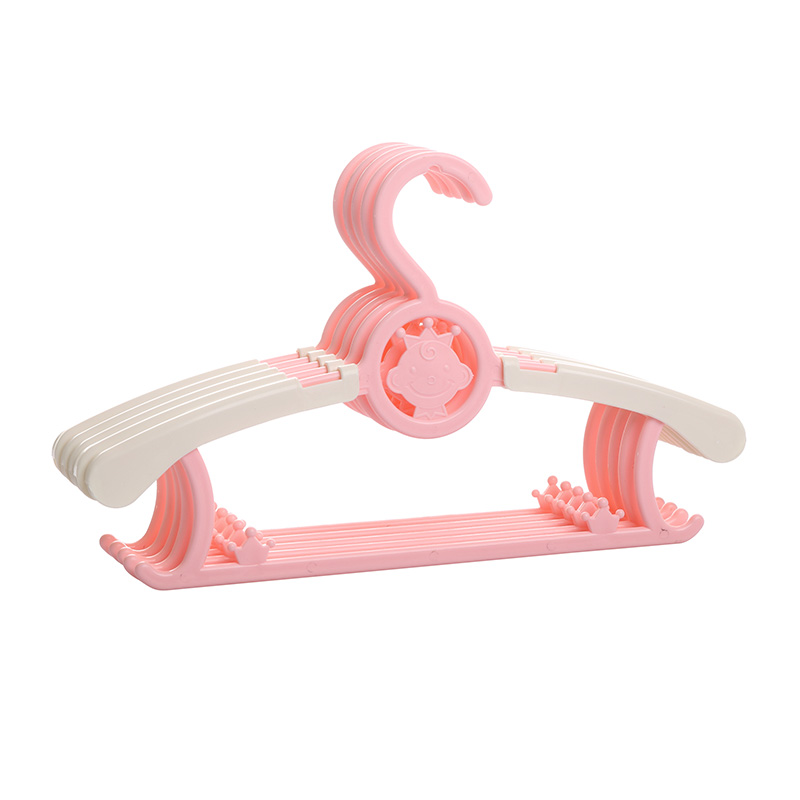 Product size
28.5*0.5*18cm
Used   Baby hanger for baby cloth