As a new parent, you want the best for your child, and that includes ensuring they receive proper nutrition. One essential tool that can help with this is a baby high feeding chair. Here are some reasons why a baby high feeding chair is a must-have for new parents.
Safe and Secure Seating: A
baby high feeding chair
provides a secure and stable seat for your child during mealtime. This ensures that your baby won't fall or slide off their seat while eating, reducing the risk of choking or injury.
Comfortable Positioning: Many high feeding chairs come with adjustable features such as height and recline positions, allowing you to position your baby comfortably and securely during mealtime. This not only makes feeding easier for you but also makes it more comfortable for your baby, reducing the risk of them becoming fussy or cranky during mealtime.
Easy to Clean: High feeding chairs are designed to be easy to clean, with smooth surfaces and removable trays that can be easily wiped down after each meal. This makes mealtime less stressful and time-consuming for parents, allowing them to spend more time with their child and less time cleaning up.
Promotes Good Eating Habits: By providing a dedicated space for your baby to eat, a high feeding chair can help establish good eating habits from an early age. Sitting at a table with the rest of the family during mealtimes can also encourage socialization and family bonding.
Versatile Use: Many high feeding chairs can be converted into a regular chair or a booster seat as your child grows, making it a practical and long-lasting investment for your family.
In conclusion, a baby high feeding chair is a necessary tool for new parents, providing a safe, comfortable, and convenient space for your child to eat. Investing in a high feeding chair can make mealtime easier and more enjoyable for both you and your baby, promoting healthy eating habits and family bonding.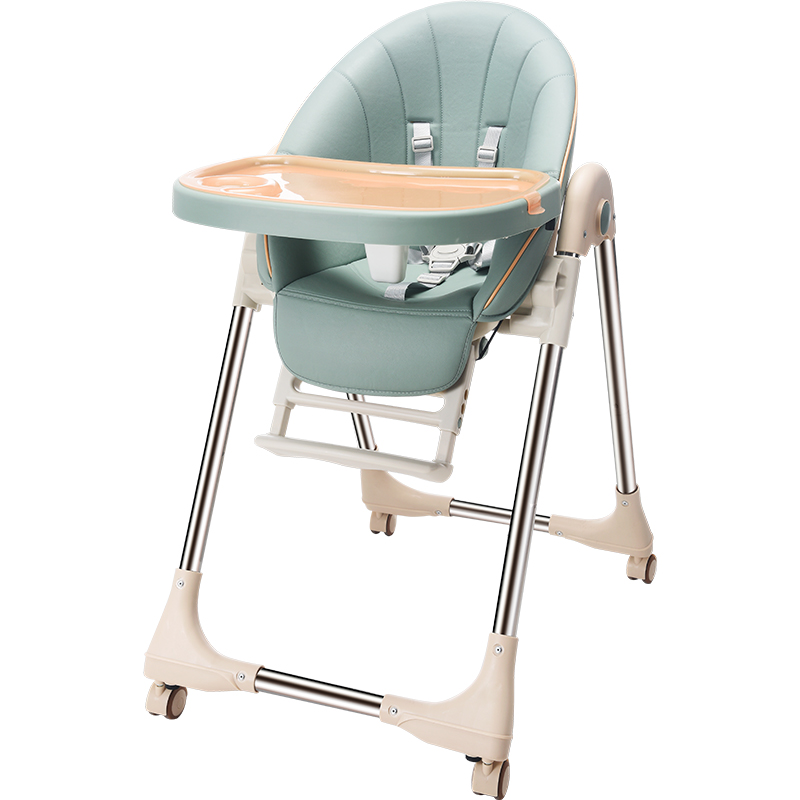 Used   Adjustable hight chair