Storage boxes
are an essential tool for organizing your home or office space. They can be used to store a wide range of items, from clothes and accessories to documents and tools. However, with so many different types and styles of storage boxes available, it can be overwhelming to choose the right one for your needs. In this ultimate guide, we will provide you with the information you need to choose the right storage box for your needs.
Consider the size: The size of the storage box you need will depend on the items you plan to store. If you are storing clothing or accessories, you may need a smaller box. However, if you are storing large items such as tools or sports equipment, you will need a larger box.
Material: Storage boxes can be made of different materials such as plastic, metal, wood, or fabric. Consider the durability, weight, and aesthetic appeal of each material before making your choice.
Stackability: If you have limited space, you may want to consider stackable storage boxes. These boxes can be easily stacked on top of each other, maximizing the use of vertical space.
Lid: The lid of the storage box should fit snugly and securely. This will prevent dust, dirt, and pests from entering the box and damaging its contents.
Accessibility: Consider the accessibility of the storage box. If you plan to access the contents frequently, you may want to choose a box with a removable lid or one that has a hinged lid.
Mobility: If you plan to move the storage box frequently, consider purchasing one with wheels or handles for easy mobility.
Labeling: Labeling your storage boxes can help you quickly identify their contents. Consider choosing boxes that have a label holder or using a label maker to create custom labels.
In conclusion, choosing the right storage box can make a significant difference in organizing your space. By considering the size, material, stackability, lid, accessibility, mobility, and labeling, you can find the perfect storage box for your needs. With these tips, you can start organizing your space efficiently and effectively.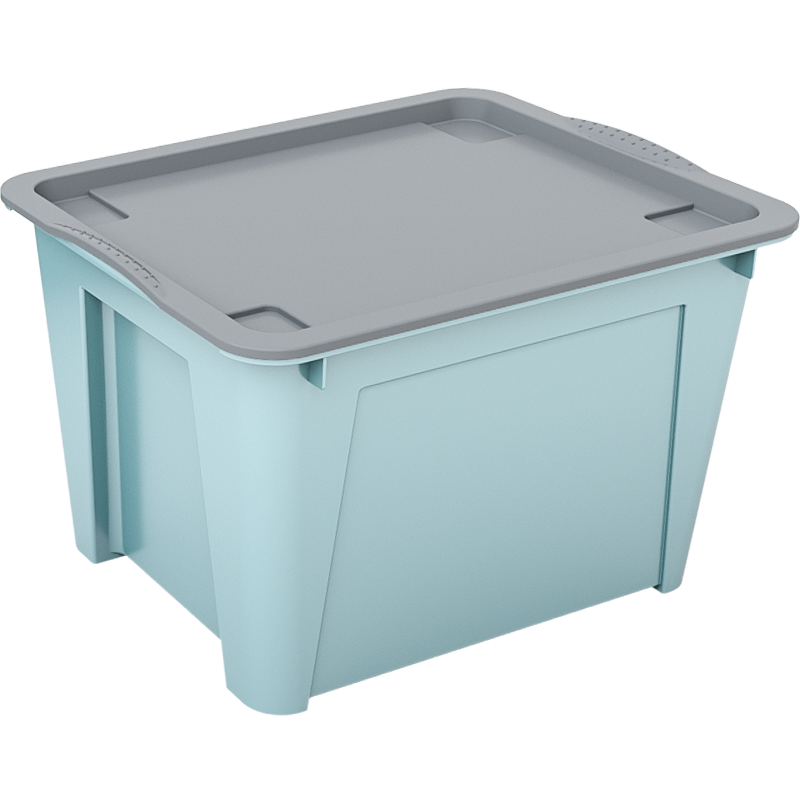 Product size:35*29*23cm 35*29*12cm
Used  Clear box