Washing the baby's face is a small thing that mothers must do every day. Although the matter is small, the knowledge is big, especially for the novice mommy, it needs more technical guidance in advance.
Wash your baby's face gently, slowly and gently
The baby's facial skin is very delicate, with abundant subcutaneous capillaries and thick fat pads on the cheeks, which look particularly rosy, plump and shiny. But the baby's immune function is not perfect, if you don't pay attention to cleaning, if the skin is damaged, it is easy to get secondary infection. Therefore, when washing the baby's face, the movements should be light, slow, and gentle, and do not scratch the skin.
Preparation before washing your face
Number of times arrangement
Generally, wash your face once in the morning and evening. In summer, you sweat a lot, so increase the number of times you wash your face appropriately. The water temperature is generally controlled at 35 ~ 41 ℃,
Too many times or the water temperature is too high, the protective sebum will be washed away, and the baby will have dry, cracked, red, itchy and other symptoms.
utensil selection
Baby washbasins
, towels, etc. should be dedicated, and regularly cleaned and disinfected. It is best to choose a soft cotton yarn fabric such as a small white square towel or a small towel. Usually wash your face with water, without soap or facial cleanser.
Step display
1. Wash the washbasin, pour an appropriate amount of warm water, and adjust the water temperature (test with a water thermometer or the inside of your wrist).
2. Let the baby lie flat on the bed, or hold it up, face the baby, and support the baby's head and neck with your left palm.
3. Wet the small towel with the right hand first, put it in the palm of the hand to squeeze out the excess water, and then shake the towel away.
4. When washing your eyes, use the two small corners of a small towel to clean from the inside to the outside.
5. The other two corners under the se clean the ears and ear holes respectively.
6. Wash the towel or change a clean towel to wipe the rest of the forehead, cheeks, corners of the mouth, jaw and neck.
7. Finally, check whether there is residual moisture in the ears, eyes, mouth, and nose, and then use a cleaning cotton swab to absorb it.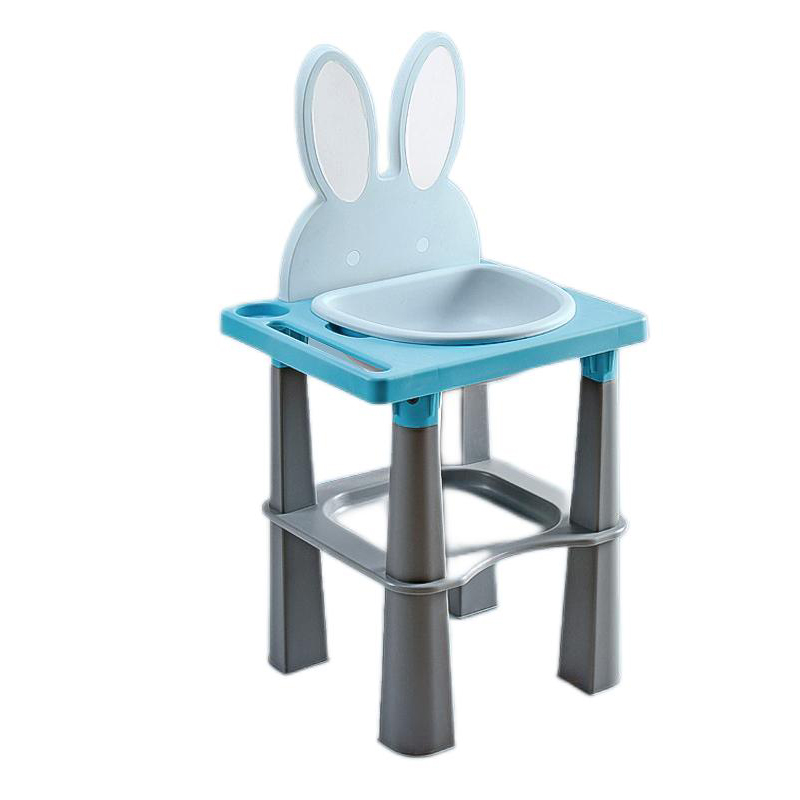 Kids Wash Basin Shelf Convenient washstand baby wash basin for early education
Model
No.8816
Options
Parameter
Product size
38*44.5*87cm
Material
PP
Age
1-6 years old
Weight
3KG
Used  Brush teeth and wash face independently, be more active and independent in developing good habits of life