How often should a newborn take a bath?
It is not necessary to bathe your newborn every day. Until the baby is more mobile, three times a week may be enough. Taking too many baths can dry out your baby's skin. If you can change diapers and wipes quickly and thoroughly, you're already cleaning the areas that need attention, such as the face, neck, and diaper area.
Is it better to bathe the baby in the morning or in the evening?
It's up to you. Choose a time period when you are not busy or disturbed. Some parents choose to bathe their baby in the morning, when the baby is more responsive. Others prefer to bathe the baby before bedtime to soothe the baby. If you bathe your baby after feedings, consider waiting for your baby to digest it first.
Which type of baby bathtub is best?
Once your baby is ready for a bath, you can use a plastic tub or sink. Lay a clean towel in the tub or
Baby Wash Basins
. Have a sponge bath, a glass of rinse water, and baby shampoo ready in advance if needed. This way you can keep one hand on your baby. Never leave your baby alone in the water.
How much water should I put in the tub?
2 inches (about 5 cm) of lukewarm water is generally recommended, not hot water. To keep your baby warm, you can pour warm water over your baby's body throughout the bath. Some research suggests that using a little more water (enough to cover a baby's shoulders) may have a calming effect and help reduce calorie loss. During the bath, no matter how much water you use, be sure to hold your baby tightly.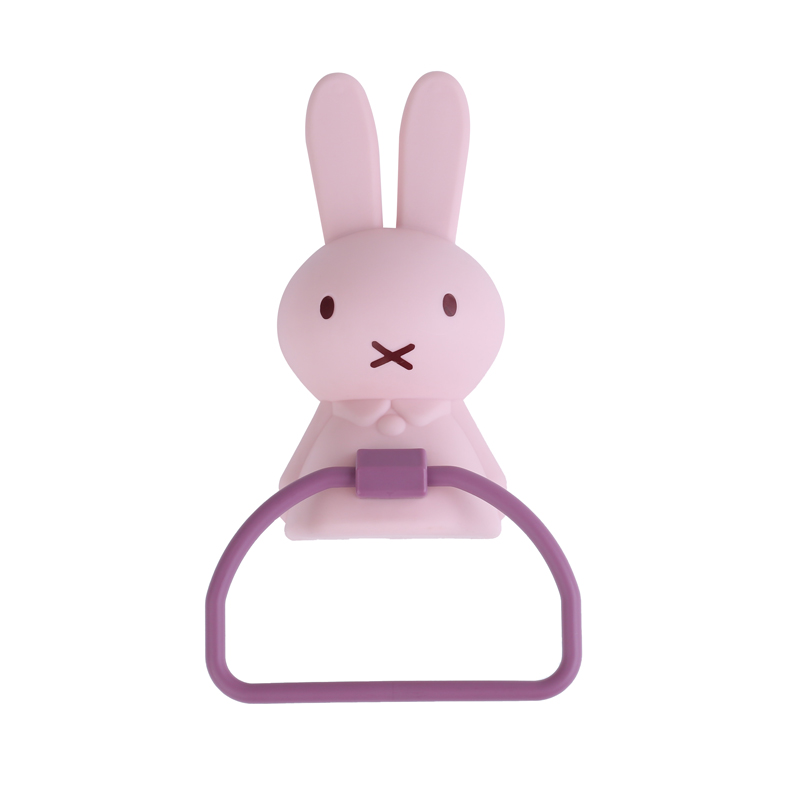 Children Cartoon Bunny Toilet Bathroom Single Pole Non-Perforating Bath Towel Hangers Simple Towel Rack
Model:No.8806-B
Options:Parameter
Product size:9*14.5cm
Material:PP
Age:All years old
Weight:0.1KG/Single product
Used  Cartoon towel hanger for children