Material: Look for bibs that are made from soft, absorbent materials, such as cotton or terry cloth. Avoid materials that are stiff, scratchy, or uncomfortable for your baby.
Size and shape: Choose a bib that is appropriately sized for your baby's age and size. Bibs that are too big or too small can be uncomfortable or ineffective. Some bibs have adjustable closures to ensure a snug and comfortable fit.
Style: There are different styles of bibs to choose from, including snap-on bibs, pull-over bibs, and bandana bibs. Consider the design of the bib and how it will work for your baby's feeding habits and age.
Cleaning: Look for bibs that are easy to clean and maintain. Some bibs can be machine washed and dried, while others require hand washing or spot cleaning.
Functionality: Some bibs have additional features, such as pockets to catch spills or waterproof backing to prevent liquids from soaking through. Consider the functionality of the bib and how it will work for your baby's needs.
Design: Choose a bib with a design that you like and that your baby will enjoy. Bibs come in a wide range of colors and patterns, so you can find one that suits your style.
Ultimately, the most important thing is to choose a bib that is comfortable, practical, and functional for your baby.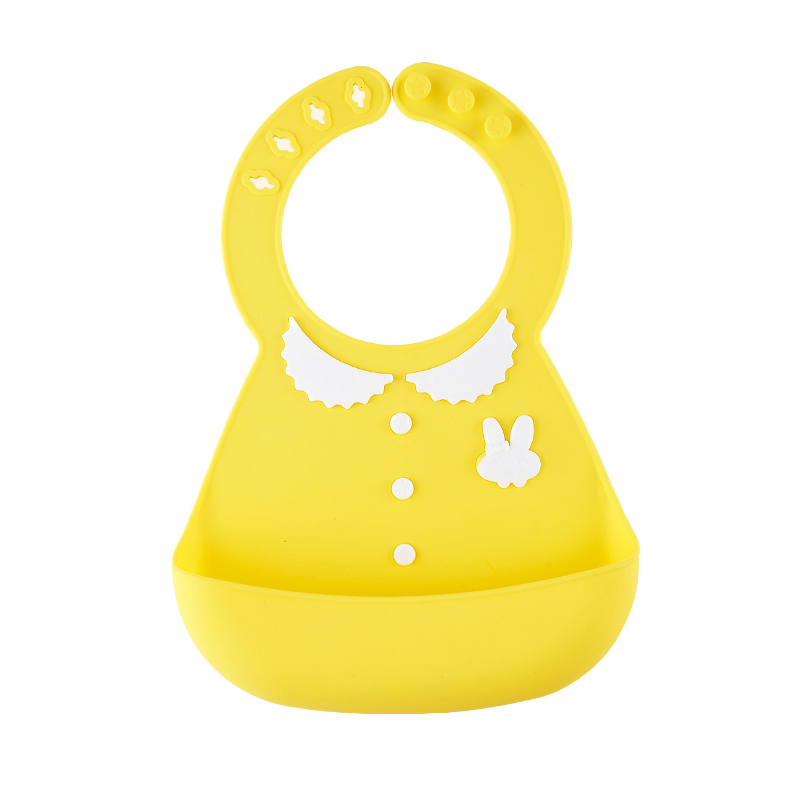 Used  Bib keeping baby cloth clean