In the first few days after the new baby is born, there may be a layer of greasy, sticky stuff on the face that we call "vernix". It can protect the baby's skin, and mothers don't have to wipe it clean. But 5 days after the baby is born, we will start washing the baby's face. Because many mothers are very concerned about the baby's bathing problem in life, but they don't know that the baby's small face should be cleaned every day. Especially in the morning and evening, it can not only keep it clean but also help the baby develop a good life routine. Wash your face in the morning and start a new day. Wash your face at night and put on clean and comfortable pajamas, so you can sleep well. This kind of subtle influence can have a big effect on your baby.
Mothers must test the water temperature with a thermometer or the inside of their wrist before washing their babies, especially newborn babies. The water temperature is about 37°C to 38°C. If the baby has eczema on his face recently, the water temperature should be lowered appropriately. Remember that the hotter the water, the easier it is to aggravate the baby's eczema.
When washing your face, mothers should master the correct order of washing your face. To put it simply, it is from top to bottom, and wipe one place with a small towel and change another place:
First of all, when washing your face, dip a small square towel into the warm water in the
baby wash basin
and wring it dry, shake off the small square towel with one hand, and wrap your index finger around any corner.
Start with the baby's single eye, and wipe from the inner corner to the outer corner. (do not turn back)
Then change to another corner of the towel and wipe the other eye.
If there is crusted eye mucus on the eyes, the mother should not wipe it vigorously, as this will damage the baby's delicate skin. You can use "cooking olive oil" or use a washcloth with a little baby soap to make the scab easier to remove. Be careful not to irritate your baby's eyes.
Then use the other corner to wipe your nose.
Wipe your mouth with the corner of the fourth towel.
After rinsing and wringing dry again, spread out a square towel and wipe the baby's forehead, cheeks, and chin.
Finally, take two towel corners and wipe both ears.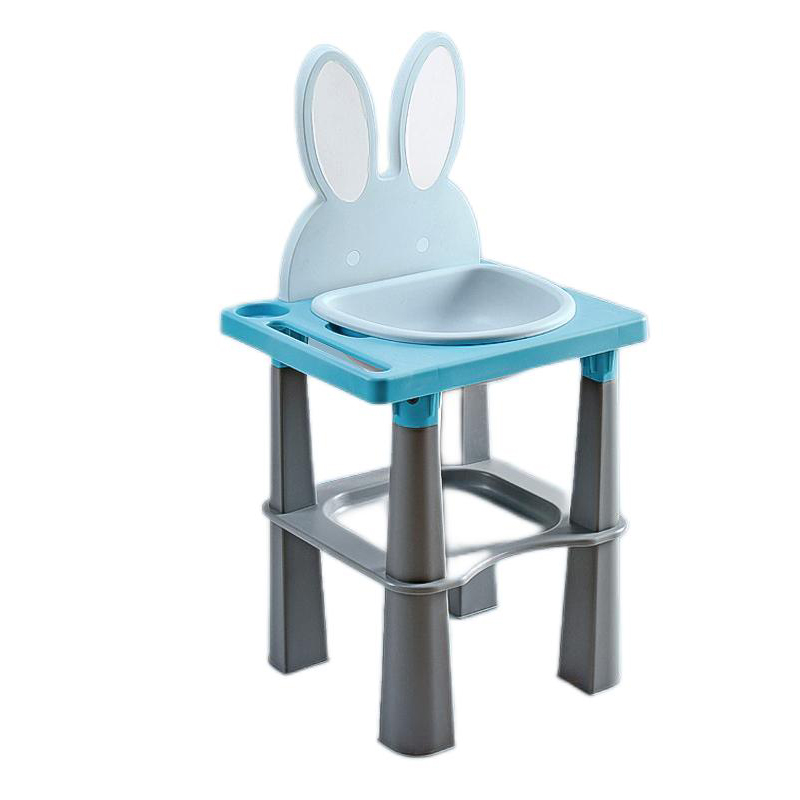 Product size
38*44.5*87cm
Used  Brush teeth and wash face independently, be more active and independent in developing good habits of life