Today
baby high feeding chairs
have a few different amenities such as very good height adjustment, seat extension and more. Before buying a modern chair for your child, though, be sure to do some research on the chair's features and benefits. You don't actually need to buy a baby high chair until your child turns six months old or starts eating solid foods. There are a variety of styles on the market for you to choose from, such as plastic, metal and solid wood.
The main anxiety in finding a baby high chair is its safety and strength. Make sure there are straps and bars to hold the baby's legs properly so they don't slip under the tray. Try checking the firmness and stability of the chair. The baby high chair you are looking for must have a very wide base. It is important that you pay attention to the different safety requirements for baby chairs. For example, wooden chairs are actually heavier than metal and plastic chairs.
Many wooden chairs are usually one large piece with few moving parts. A baby high chair on wheels is a great option if someone wants to move his or her baby between feedings. However, it must be ensured that it must be equipped with a very sophisticated locking system. This will avoid accidents like chasing your baby around the room while eating. Also, check that the wheels roll smoothly when unlocked. As for the folding wheelchair, you must confirm that it is locked correctly and that you can operate it without difficulty.
For those parents who actually plan to use a baby high chair for extended periods of time. A chair with a height adjustment system is a good deal for a baby chair. They can mainly set the height low to feed the baby, remove the tray and change the height. As the baby grows, they can modify it according to the child's volume. Babies are more relaxed in a wide chair. Even, it's even great for toddlers who tend to sleep on food after a long, tiring day. Also, you may want to make sure that the seat belts of the chairs are sturdy and washable, as kids get dirty.
After considering all these factors, you should be able to choose the best chair for your child. These chairs are not only for the convenience of the child or the parent, but for both of them
Multi-function Plastic Baby Safety Dining High Sitting Chair Babies Travel High Chair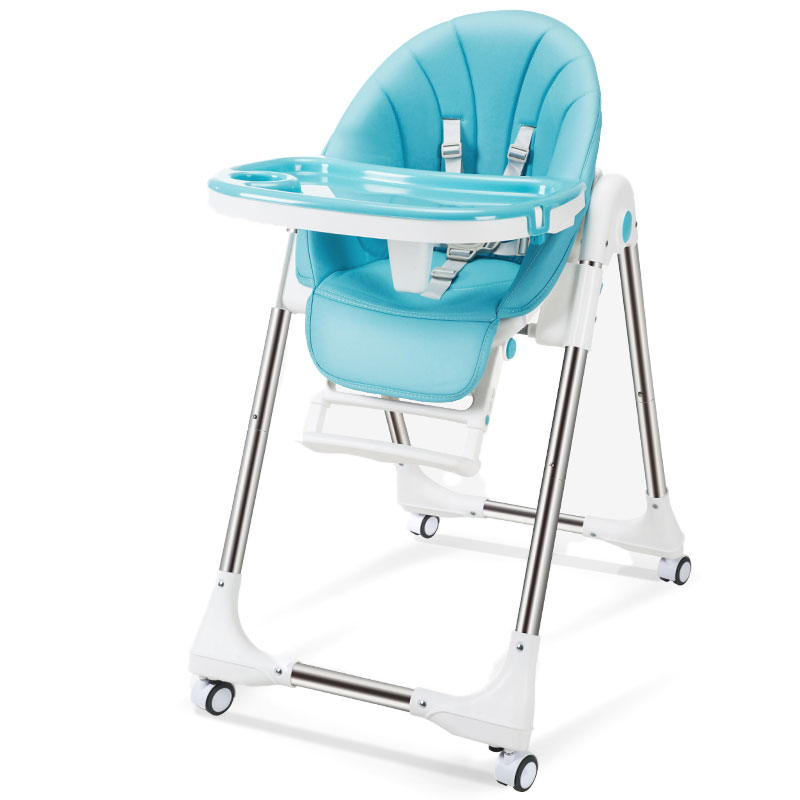 | | | | |
| --- | --- | --- | --- |
| Place of Origin | Zhejiang, China | Brand Name | Yasmei |
| Model Number | 8807A | Material | Plastic |
| Mail packing | N | Application | Babies and kids |
| Design Style | Modern | MOQ | 20pcs |
| Size | 54*76*96CM | Color | As Show In Picture |
| material | PP | Age | 1-6 years old |
| weight | 4KG | Logistics information | Buy less than or equal to 300 products, we ship within 15 ... |
| Maritime port | ningbo | Product advantages | Multifunctional easy useful children's dining hign chair |