A
baby high feeding chair
is an accessory that most parents can't live without. These may not be as glamorous as many other baby accessories, but millions of parents use them several times a day.
Also, there is no substitute for a wooden high chair in terms of convenience. As well as being used to feed your baby several times a day, they are also great for sitting in the kitchen and chatting with mom while she can continue her work. This allows mom to get the job done without worrying about some kind of trouble for the baby.
The front of the device acts as a great flip cover for baby play toys. These chairs have a space age style these days, and the trend seems to be moving away from traditional wooden styles. A few large companies have developed novelty chairs that now include add-on toys.
While there may still be food on the floor after the baby is fed, it should be less than it would have been without the chair to begin with. The chair will also take the baby out of the hands to move around in the process. Parents looking for these should be aware of certain features. After that, parents can choose chairs according to their preferences.
When looking for one of these, the discount store should be the first stop. If one looks hard enough, one should even be able to find wholesale prices. When going to the store, the baby should go with the parent to see how the baby adjusts to the chair.
Some chairs have a comfortable fit to minimize food spillage. A high chair cushion is required when the front cushion is damaged by tearing. Read the instructions when cleaning, as some can be machine washed while others just need to be wiped down.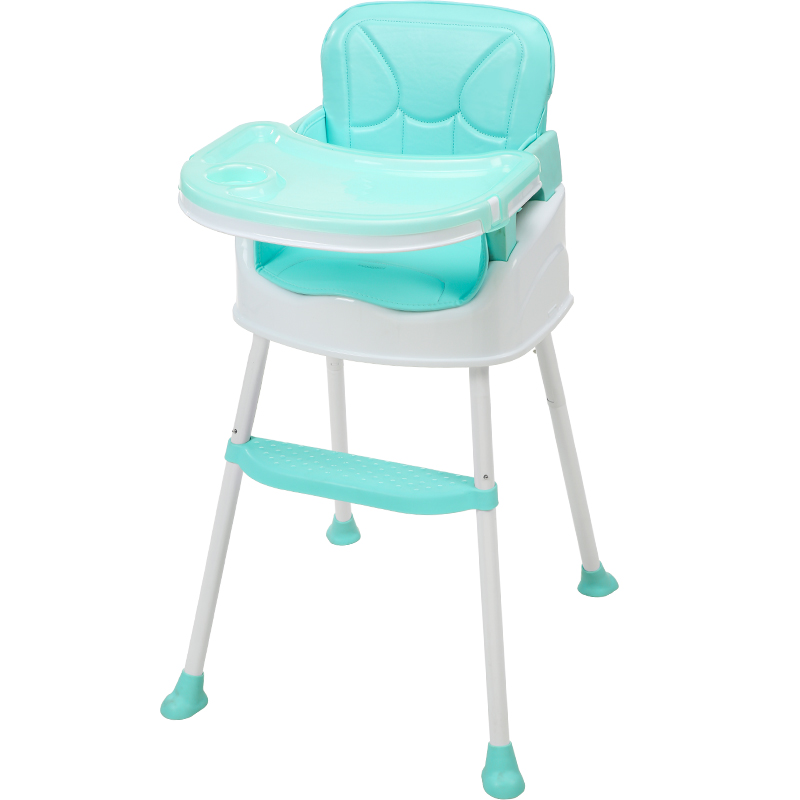 Popular Baby High Feeding Chair 3 In 1 Baby High Chair With Table
Model
No.8808
Options
Parameter
product size
42.5*16*90
Material
PP
Age
1-6 years old
Weight
3.5KG
Used   Baby MULTI 3-1N-1 hight chair
Brand Name:Yasmei
Application:Living Room, School
Logistics information:Buy less than or equal to 300 products, we ship within 15 
Product advantages:Multifunctional easy useful children's dining hign chair
Maritime port:ningbo
Design Style:Modern