How easy is it for you to put the baby in the chair and pick the baby out of the chair? Features like removable trays can make this easier.
How safe is the baby in the seat? Does the chair have a seat belt? Shoulder straps?
Is the chair Juvenile Products Manufacturers Association (JPMA) certified? This is the highest standard of product safety for babies and children.
Do you need wheels or any collapsible features on your chair? These features can be helpful if you need to store your high chair away when not in use, or if you want to be able to easily move your high chair to different places. Remember, if it has these features, you will need to check and lock them every time you use the chair.
Can the fabric part of the chair be removed and washed? Babies will mess up their food, so you might want to be able to wash it.
Does the chair setting change as the baby grows? Children grow quite large in the year or so they use a high chair.
Does the chair have a footrest? As your baby grows, it may help to make them safer in a chair.
Multifunction 3 In 1 Portable Baby Feeding High Chair Baby Highchair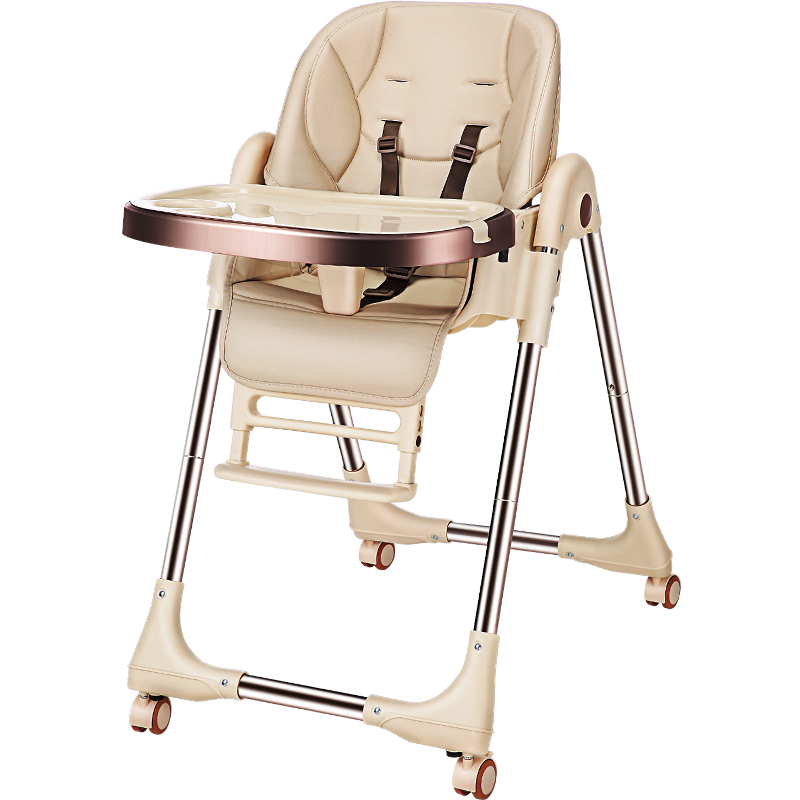 Used   Adjustable hight chair