The injection molding process of such plastic
children clothes hangers
can be roughly divided into six stages: "clamping - injection molding - pressure maintaining - cooling - mold opening - plastic hanger removal".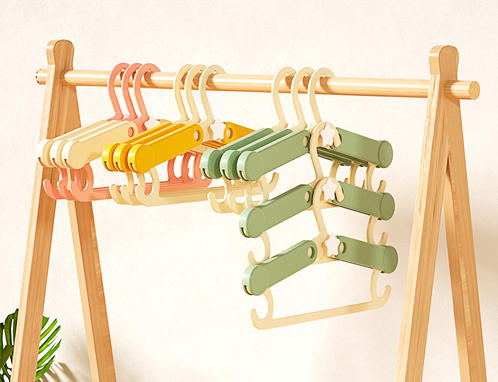 1. The bottom surface is processed, and the processing quantity is guaranteed;
2. Alignment of blank datum, inspection of 2D and 3D mold surface allowance;
3. 2D, 3D contour roughing, non-equipment non-operation plane processing (including safety platform surface, buffer device surface, pressure plate surface, side reference surface);
4. Before semi-finishing, the alignment of the side reference plane can ensure the accuracy;
5. Semi-finishing of 2D and 3D contours, various device operation surfaces (including stopper device surface and contact surface, insert device surface and back surface, punch device surface, waste tool device surface and back surface, tension spring device surface and contact surface) ), various stroke limit operation surfaces, wedge mounting surfaces and back surfaces), various guide surfaces, semi-finishing of guide holes, and reserve finishing process reference holes and height reference, and record data;
6. Check and review the machining accuracy;
7. The fitter setting process;
8. Before finishing, align the reference surface of the technical reference hole and check the allowance of the insert;
9. Two-dimensional, three-dimensional finishing contour, side punching contour and hole position, finishing process reference hole and height reference, finishing guide surface and guide hole.