If you're looking for a great baby tandem, you've come to the right place. We have a variety of options to choose from.
The
Baby Double Step Stool
is one of the best toddler step stools available today. It's lightweight, easy to clean and sturdy. You can use it in your child's bathroom and kitchen to help your child reach high objects. This stool has non-slip treads and non-slip rubber on the bottom of the steps and a non-slip grip on the top. Plus, it's height-adjustable so your little one can grow with it.
A potty training stool helps your child learn to potty. It has a sloping top to keep them from slipping. There's also a non-slip bottom for sliding on hardwood floors. These features are helpful for your child and prevent them from getting injured.
The Toddler Double Step Stool is perfect for potty training. Your child can sit on it and reach the sink, toothbrush and other taller objects. As your child grows, this step stool can be easily repositioned to fit in your home's bathroom or kitchen. It has a weight limit of 250 lbs. Depending on the size of the stool, it can be folded and refolded for easier storage and portability.
Non-slip toddler step stools are a great choice if your child is just starting to potty train. It's lightweight, has grippy rubber on the top, and has grooves on the sides to help your child gain independence.
A step stool for your child can make life so much easier. It provides a safe way to reach high counters or to help with hand washing. Plus, it's easy to clean.
To find the best step stool for your baby, consider several factors. These include size, style, material and cost. Also, look for step stools that can be used both indoors and outdoors. You'll also want to look at weight and age recommendations. This plastic stool is safe and lightweight for easy mobility. It also has safety features such as non-slip pads and rubber feet.
If you're looking for a step stool for your baby that does more than just stand on its own, then you might want to consider a toddler step stool.
Another option is a Minnie Mouse step stool. This gadget has some notable features, including a grip rail in the center, large circular cutouts on the sides, hidden compartments, and a non-slip surface. Unlike most similar products, it can be used to wash your child's hands while standing, which is a great way to train your child to be independent.
If you're looking for an affordable, space-saving stool for your little one, look no further than the Kids and Baby Home Folding Step Stool. A step stool is a handy addition to any home. They are available in a variety of sizes and can be used for a variety of activities, from stair climbing to potty training. With their durable construction, they stand up to everyday use.
You can buy step stools for your child's bedroom, kitchen or bathroom. They are also portable and can be easily moved from room to room. These stools come in a variety of designs and materials. Some are made of solid wood, while others are made of veneer and particle board.
The collapsible step stool is easy to assemble. This stool is strong and safe for your child to use. Plus, its sturdy design means it can hold up to 300 lbs.
For children who are just learning to sit up on their own, stools can help them reach kitchen counters and sinks. It's also useful when you need to do things like do the dishes or do the laundry.
For toilet training, stools are especially important. Not only will it help your child learn how to do it, but it will also protect them from falls and scrapes. To ensure that the stool is secure and sturdy, you can choose a stool with tight hinges. Portable stools for kids are another great option. Its height is perfect for younger children. The stool is made of plastic and folds down for easy storage.
If you have a little one who is learning to walk, you might want to invest in a step stool. It is easy to carry, safe, and can help your child stand up by himself.
There are many different types of step stools to choose from, so it's up to you to decide what you need and which one is best for your child. You can choose from a variety of styles, colors and materials.
The height of the step stool should be reasonable enough for the baby to reach the sink or toilet. This helps make cleaning easier and also keeps kids from getting hurt.
The step stool has a sturdy top handle that helps kids lift it. The rubber coating also prevents the stool from slipping.
There are also many different materials to choose from, such as plastic, aluminum and wood. They are available for indoor or outdoor use.
Collapsible step stools are great for helping your child reach taller shelves and cabinets, and can be used in a variety of rooms. They can also be used for painting ceilings, moving heavy objects, and other home maintenance tasks.
Step stools are a must for any home. While they are often utilitarian, they can also be fun items. Some are made of hard plastic that is easy to sanitize. Others are made of wood, perfect for a children's playroom.
Many step stools come in a variety of colors, including white, gray, and aqua. There are also a variety of designs to choose from.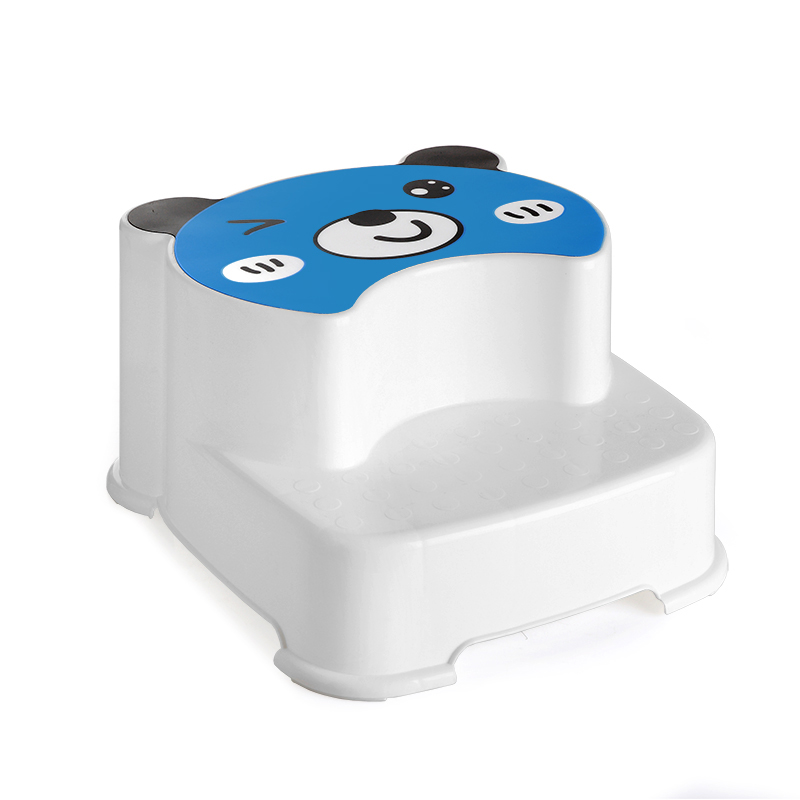 Used   Two step of stool