If you want to buy a
baby high feeding chair
with good practicability, you need to understand its material first. Generally, the baby dining chairs that can be purchased are certified by the National Safety and Environmental Protection Agency and do not contain toxic chemicals such as bisphenol. Secondly, parents need to understand the detailed design of the baby dining chair in order to ensure the safety and practicality of this high baby feeding chair. It is generally recommended that parents buy a high baby feeding chair, which has a triangular four-column structure, which can prevent the baby from falling back when the backrest is back, and is the most efficient. The inside of the good seat is an egg-shaped design, which is conducive to the development of the baby's spine.
In addition, it is best to buy a baby high feeding chair with multiple functions, such as a dining chair with five functions in one, which can rock the dining chair to lull the baby to sleep, let the baby play on the dining chair, etc., and the seat cushion can be removed for cleaning. , The entire dining chair can also be disassembled and cleaned, and the plate is waterproof and anti-fouling, which is very user-friendly.
And generally good baby high feeding chairs have footrests and armrests, allowing the baby to hold and step on it to ensure the safety of the baby's hands and feet. These are the places that parents need to pay attention to when buying. The safety, practicality, functionality, etc. of the baby dining chair must be taken into account before buying a good baby high feeding chair for the baby.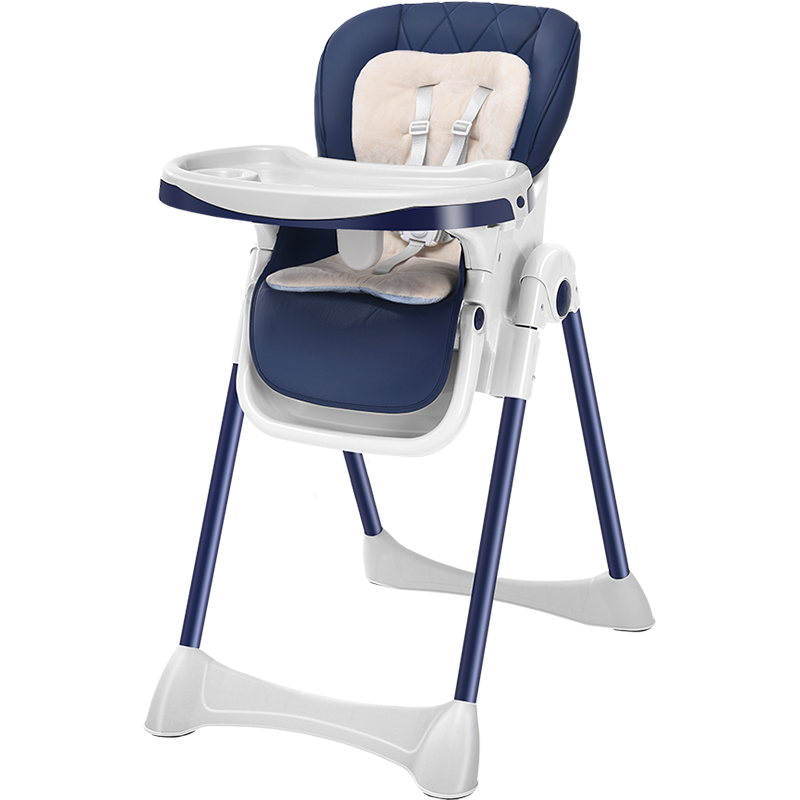 Unique Design Hot Sale Children's Dining Chair Adjustable Folding Multifunctional High Chair For Baby
Model:No.8901-2
Options:Parameter
Product size:56*80*98cm/23*78cm (After folding)
Material:PP
Age:1-6 years old
Weight:7.2KG
Used   Baby MULTI 3-1N-1 hight chair